The simatherm IH 045 − World's first controllable induction heater with an app
simatherm heaters efficiently heat bearings and other ring-shaped metal parts. They allow quick and clean assembly and replace conventional heating methods such as hot plates, hot oil baths, open flames and ovens. During the heating process, only the workpiece heats up, but the heater remains cold.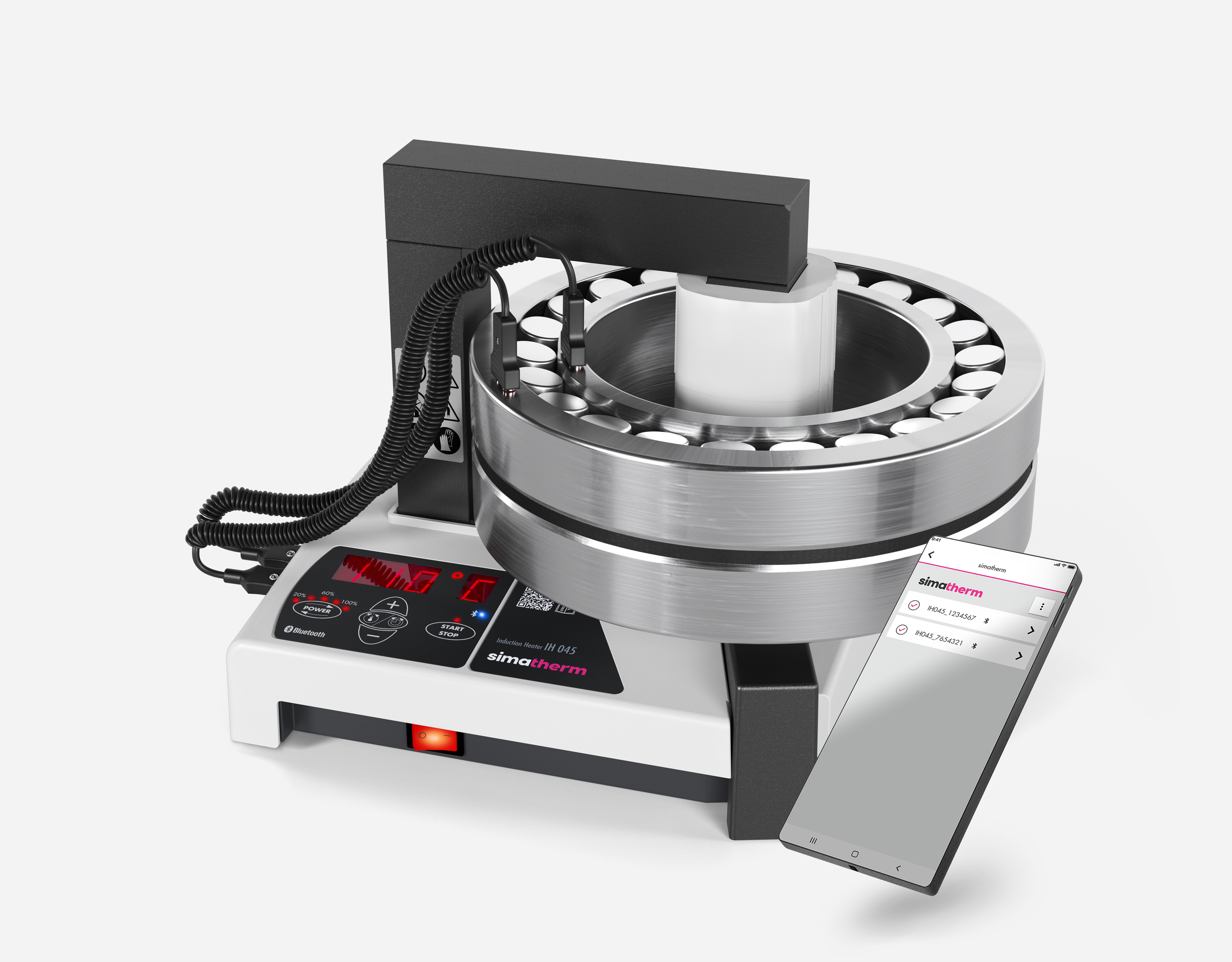 With the newest induction heater, the IH 045, bearings up to 45 kg with a maximum outer diameter of 420 mm can be heated.
The two-sensor technology enables stress-free heating of high-precision, pre-greased and sealed bearings. The IH 045 has the smallest external induction coil in its performance class and allows extremely fast heating which saves time, energy and maintenance costs. At only 17 kg including the three standard yokes, it is the lightest heater on the market.
Bluetooth enables remote control of the induction heater using the APP World of Maintenance. This enables fast, intuitive operation, with direct communication via the app for support, updates or the benefits of digital operator guidance.
What can a Bearing Handling Tool (BHT) do and can you use it with induction heaters?
The Bearing Handling Tool is ideal for professional and safe lifting of large and heavy bearings. With the BHT, you avoid the risk of accidents and bearing damage. Two opposing handles and two carrying straps allow easy handling with a crane. Bearings can be placed on a shaft both horizontally and vertically with the Bearing Handling Tool.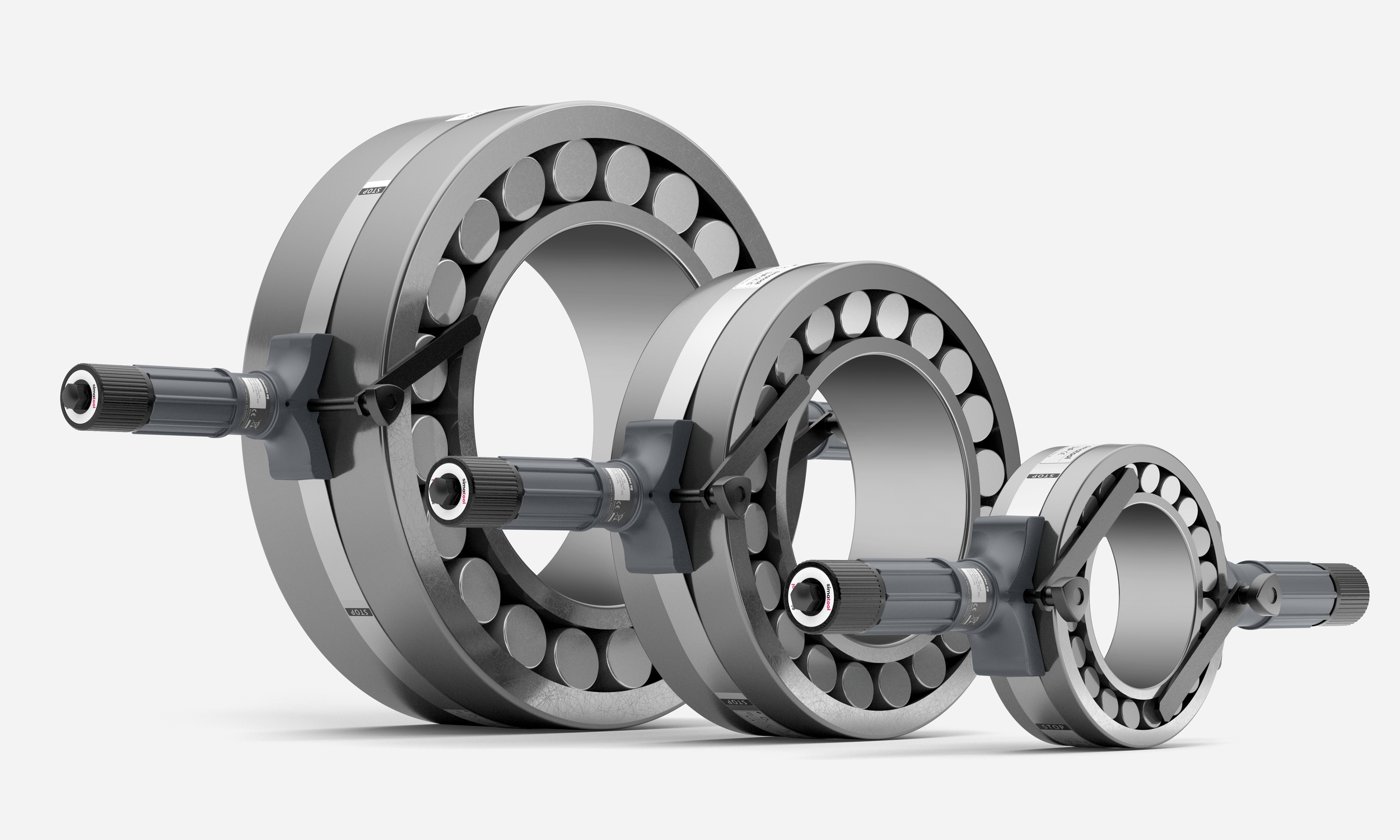 The bore remains free, allowing the bearing to be easily slid onto a shaft. In addition, the fixation of the bearing allows more precise positioning. This ensures easy, fast and safe mounting of bearings on shafts.
The simatool Bearing Handling Tool is available in three versions:
BHT 200-400 for outside diameters of 200-400 mm; max. lifting force 150 kg

BHT 300-500 for outside diameters of 300-500 mm; max. lifting force 500 kg

BHT 500-700 for outside diameters of 500-700 mm; max. lifting force 500 kg
All three variants have been tested and certified by TÜV SÜD.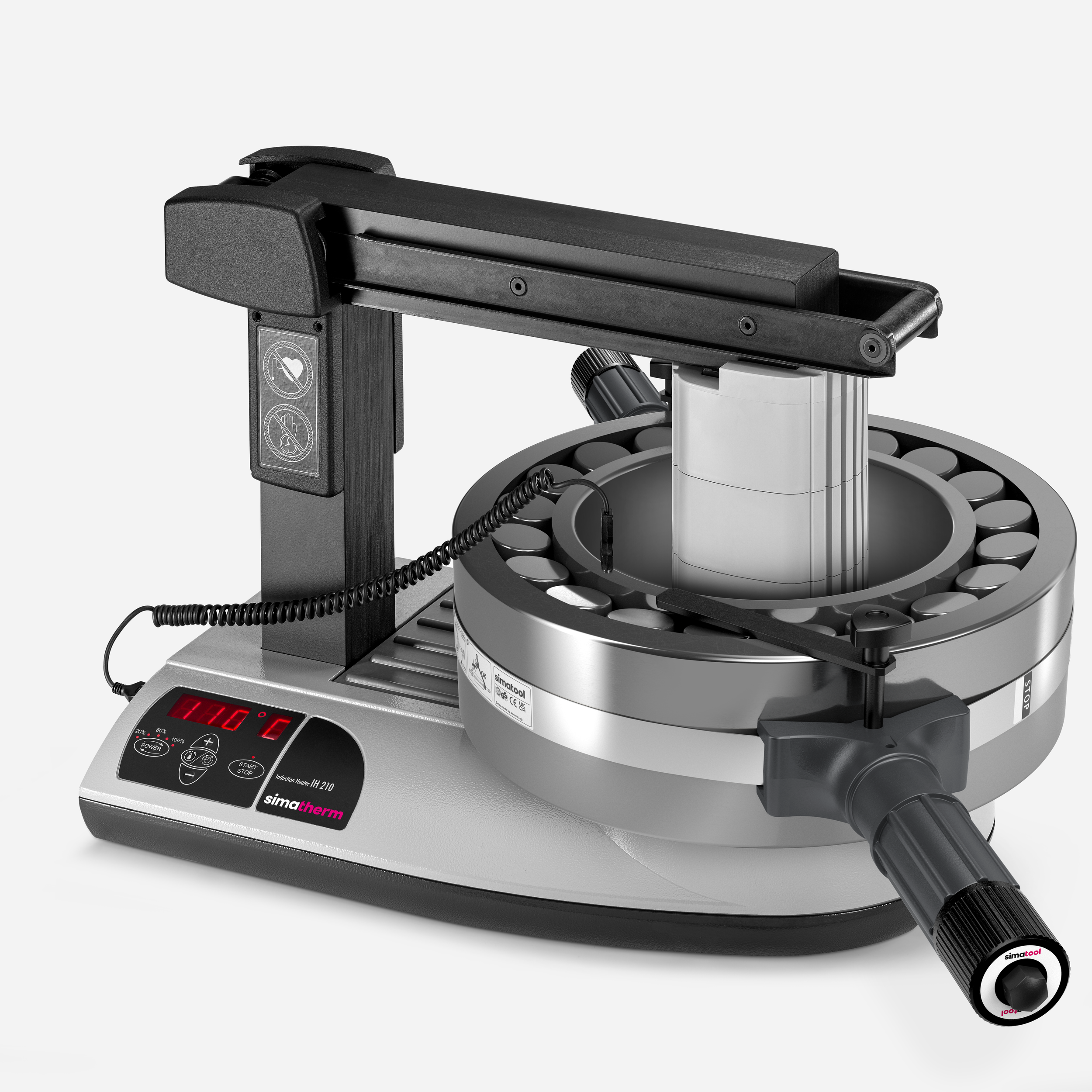 The Bearing Handling Tools are designed for use with simatherm induction heaters.
The combination enables safe, fast and professional mounting and handling of bearings.
You can find more information about the products under the heading #simatherm #simatool